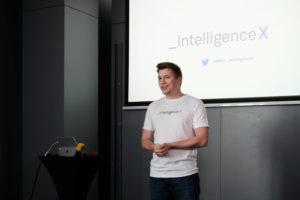 Peter Kleissner is an entrepreneur, programmer and security analyst. Having previously worked for an anti-virus company and one of the world's largest banks, Kleissner also founded the startup company Virus Tracker in 2013 which was acquired by Lookingglass Cyber Solutions in 2015. He continued to work at Lookingglass for 3 years before starting his new company Intelligence X. You can check out Intelligence X at https://intelx.io.
In the years 2009-2010 (and later) Kleissner was a frequent speaker at security conferences such as Black Hat, Hacking at Random and later Botconf.
The main area of his technical expertise is Windows, drivers, operating system, Assembly language, C/C++ and Go. Important past projects include Stoned Bootkit (a proof-of-concept bootkit demonstrated at Black Hat) and Virus Tracker (the main product developed by Kleissner & Associates, acquired by Lookingglass in 2015).
You can contact Peter via email at info@intelx.io and follow him on Twitter.