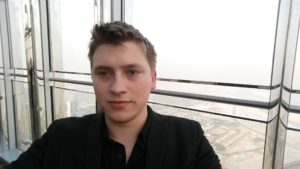 Peter Kleissner is an entrepreneur, programmer and security analyst. Having previously worked for an American anti-virus company and one of the world's largest banks, Kleissner also founded the startup company Kleissner & Associates s.r.o. in 2013 which was acquired by Lookingglass Cyber Solutions in 2015, where he remains employed today.
In the years 2009-2010 (and later) Kleissner was a frequent speaker at security conferences such as Black Hat, Hacking at Random and later Botconf.
The main area of his technical expertise is Windows, drivers, operating system, Assembly language, C/C++ and Go. Important past projects include Stoned Bookit (a proof-of-concept bootkit demonstrated at Black Hat) and Virus Tracker (the main product developed by Kleissner & Associates, acquired by Lookingglass in 2015).
You can contact Peter via email at info@kleissner.org and follow him on Twitter.